On January 10, 1978, the Sex Pistols brought their antics to the Longhorn Ballroom in Dallas, Texas - the fourth date on their only ever U.S. tour. I also just learned that the Longhorn Ballroom was primary used as a western dance hall and was previously owned by Jack Ruby. Yeah, the guy who shot Lee Harvey Oswald!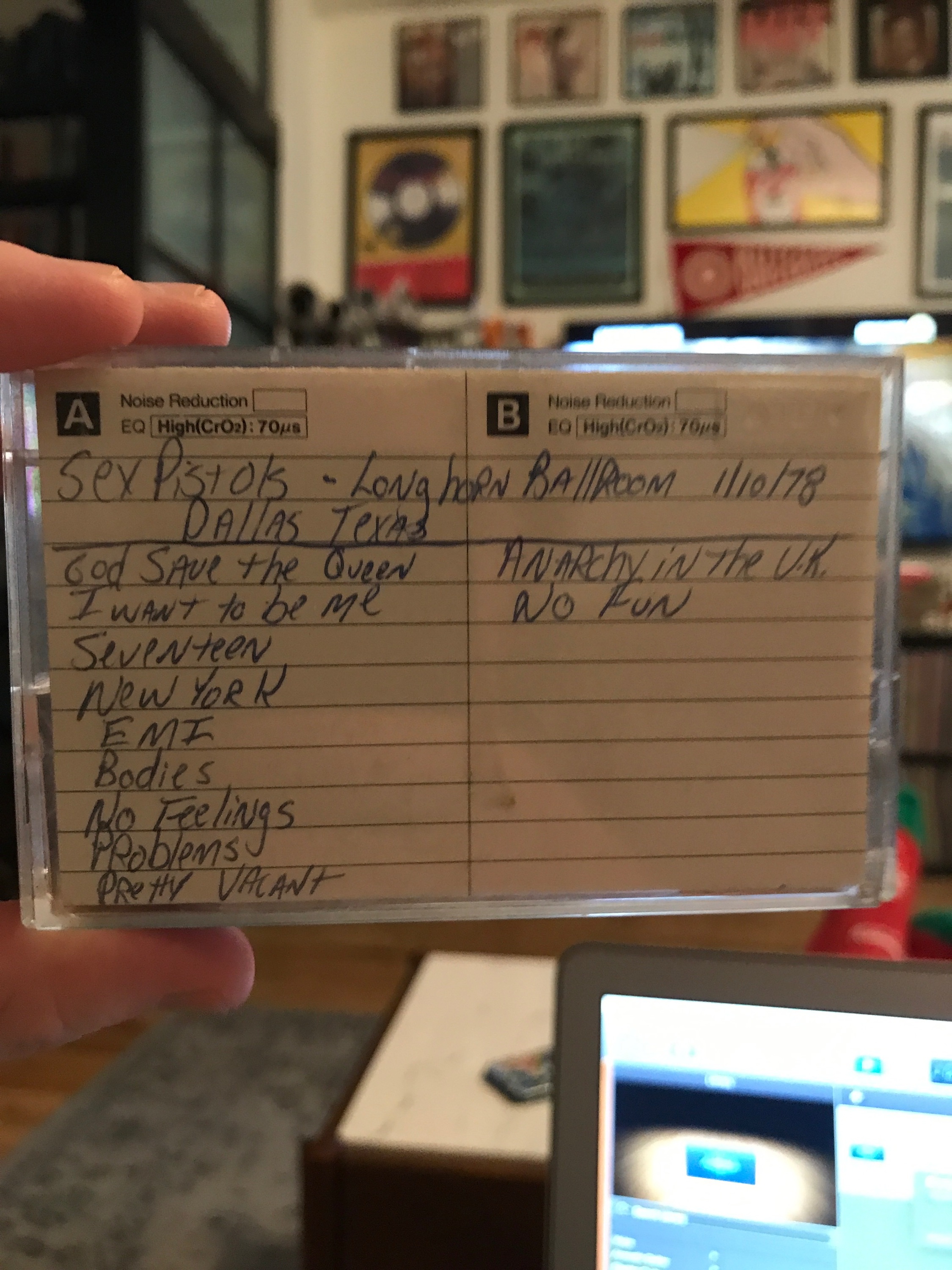 Set list:
1) God Save the Queen
2) I Wanna Be Me
3) Seventeen
4) New York
5) E.M.I.
6) Bodies
7) Belsen Was a Gas
8) Holidays in the Sun
9) No Feelings
10) Problems
11) Pretty Vacant
12) Anarchy in the U.K.
Encore:
13) No Fun (Stooges cover)