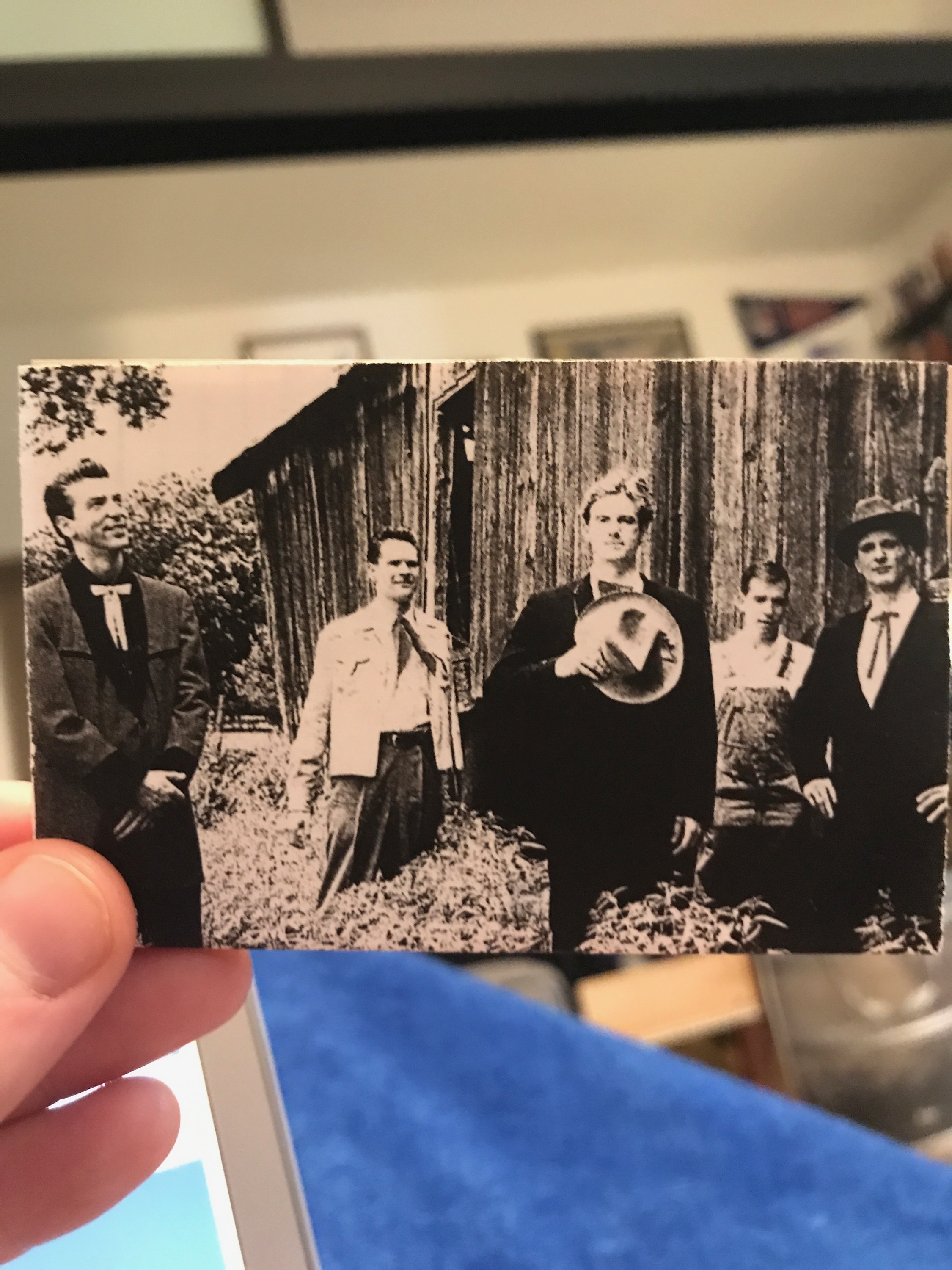 Set list:
1) Honkey Tonk Song
2) Bettie Bettie
3) Right Or Wrong
4) Change The Way I Look
5) You Are Never Nice To Me
6) Settin' The Wood On Fire
7) My Eyes Are Jealous
8) Hometown Boogie
9) I Been To Georgia On A Fast Train
10) Waiting For a Train
11) Even If It's Wrong
12) Little Ramona (Gone Hillbilly Nuts)
13) Pain, Pain Go Away
14) A-11
15) Instrumental
16) Snakes Crawl At Night
17) Out of Habit
18) I Ain't Never
19) Lifetime To Prove
20) Take Me Back To Tulsa
21) Matchbox
22) Six Days On The Road
23) Cherokee Boogie
24) Big Mouth Blues
25) Long Gone Lonesome Blues
26) Knoxville Girl
27) One Long Saturday Night
28) Me 'n' Opie Down By The Duck Pond
29) Sea Of Heartbreak
30) Instrumental
On January 16, 1997, Nashville, Tennessee's BR5-49 played an extra long set at Tramps. Who are BRR5-49 you ask? I was wondering the same thing myself. BRR5-49 were a bit of a "thing" in the late 1990s. They found some mainstream success with their country/rockabilly group despite initially receiving a lukewarm reception from country radio. The group also released an album with a rotary phone on the cover (see below)!
Oh and if you're a 20 or 30 something like me, I bet you've never been to Tramps! I didn't know much about this venue, but a brief Google search revealed that it was originally located at 125 E. 15th St. until the late 1980s. This hot spot then moved across twon to West 21st street and hosted a wide range of acts including Buddy Guy, Sam and Dave, Big Joe Turner, Matthew Sweet, Robyn Hitchcock, and the Wedding Present! Cool!!